Unique Opportunity to Own BMW's Greatest!
To begin, I feel honored and lucky to have owned such an incredible vehicle. One of my best friends and former BMW Tech introduced me to the E34 M5 touring and I'm surely glad he did! The build quality and luxurious materials, the thrilling
M1
-derived engine, the direct handling with surprising comfort, all of it packaged in a classy convenient yet stealthy wagon, what more could we ask for??? Of course, its rarity and the feeling of owning such a unique exclusive automobile adds to the coolness factor. Out of 209 1995 M5 tourings, this particular car is 11 cars off the last touring ever made. Only available to the European market, they came standard with the upgraded 3.8L (340hp)
S38B38
engine, 6-speed manual gearbox with reduced effort clutch, 18" M-parallel wheels, wide kidney grille and hood, Nürburgring III package (sports and comfort modes), large Nürburgring brakes 345/328mm calipers with front floating rotors and a thicker rear anti roll bar. More information can be found on the
E34 M5 registry
. Its build date is July 18th 1995 and was first registered July 22nd 1996. Each E34 was built by a crew of selected 8 mechanics, they each may have left a signature on every car they made :) !
Options ordered:
| | | |
| --- | --- | --- |
| M-Technic aerodynamic mirrors | 3rd brake light | servotronic (vehicle speed sensitive steering) |
| airbag front passenger | electric steering adjustment | alarm system |
| shadowline trim | roof rack | double sliding roof |
| rear sunblinds | self-dimming rear view mirror | electric seat with memory adjustment |
| heated seats | headlight washers | automatic air circulation |
| automatic air conditioning | cruise control | radio BMW professional RDS |
| HiFi Loudspeaker system | M leather steering wheel | rear parking sensors |
Individual Order:
Exterior - Orinoco Metallic paint with Granite Silver sideskirts and spoilers Interior - Two-tone Petrol/Mint Nappa leather seats with extended leather (below the dashboard, glove box + glasses box + center console), Graphite Birds-Eye Maple wood trim The car comes with complete records from initial factory services to its most recent tuneups as well as full owner history. Initially ordered by a Swedish hockey coach, it was imported in the US by a Colorado wine merchant, then went to New Mexico and finally to me back in Colorado! I have been spending more time abroad recently and must pass it on to someone willing to care for this jewell. Here are a few items that need to be addressed. The rear defrost wire in the hatch needs repairing, the right rear shock is seeping (the front ones were changed), the keyless entry stopped working, the right front fender was hit by an airport parking lot pole (ouch!) and my paint job was so-so (still only visible under full sunlight). Some of the hood cover insulation foam has started to break down, it's still all original! Also, service-wise, nothing urgent but I would bleed the brakes (and clutch) and do a coolant flush. The sunroof opens fully from the back. From the front it gets stuck sometimes. Once opened it can be slid back and forth freely. The center part of the driver's seat leather needs to be re-done. There are some minor paint chip on the front part of the roof. The car was entirely resprayed just before my ownership and I stored wheels, hood and grille so that the next owner could enjoy a near mint body! It was always parked inside an insulated garage. I personally spent lots of time fine tuning the car as well as had several mechanics check it over to make sure it was running 100%. Some of the work included replacing the clutch assembly along with new master/slave/line, rear subframe bushings replacement, valve adjustment, throttle-bodies alignment, vacuum line refresh, new fan clutch, steering adjustement, gaskets, spark plug sockets, various sensors replacement, etc. It was a pleasure to work on this car and a delight to drive it each time. I hardly used the radio at all! Now if you do want to use the radio, it has a cassette player which can be used with an
adapter
so you can play music from your phone or MP3 player. It also has a 6-CD changer in the back. It is 100% stock except for its newer 3.6 clutch and flywheel (lighter and interchangeable) and a shorter shifter. I will include the stock clutch and flywheel as well as the stock shifter. The Goodyear Eagle F1 tires have lots of life in them and show even wear, 275/35x18's in the back and 245/40x18's in the front. The Michelin spare tire with 18" M-Parallel wheel is of course included along with the factory jack and lug wrench. Brakes are good. Air Conditioning is working and cold. The emissions air pump works. The EDC sport and comfort suspension switch works, front and rear fog lights work. The engine has even compression numbers and good leakdown results. Mileage is a touch over 107k. I just changed the oil (always Mobil 1), the camshafts look great. Also installed a new battery and air filter. The plugs are good. The car starts and idles perfectly even on cold starts. The engine is smooth and strong throughout the whole power band. It does include the first-aid and emergency kits (never used :) !) and the glove box flashlight. It also comes with the rear pull-out privacy cover, the left and right rear dog netted blinds and grocery/cargo net. The car has lifetime warranty 3M window tint (great to preserve the interior from the sun). As I was resting from getting the car ready for the sale, I sat down in front and the reflection on the headlight displayed a smiley face. Was the car telling me something? Well, that's about it. Wow, this ad was more work than I expected but I'm glad and proud that I took the time to do this as I feel like the car deserves it! Feel free to click the email icon up
top
to contact me with any questions. Oh yes, almost forgot, the price for this fine piece of German engineering is USD $129,000. It's currently located in Colorado.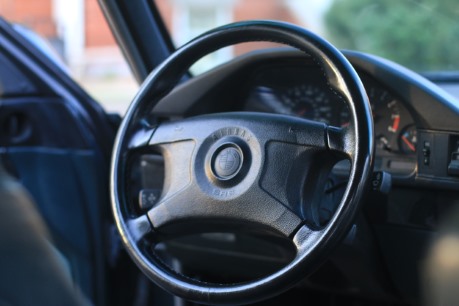 A welcoming interior
Showing the ///M in motion :)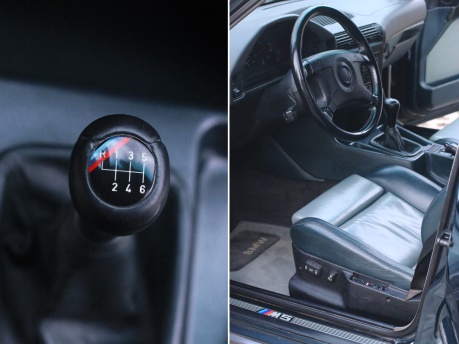 Individual 2-tone nappa leather interior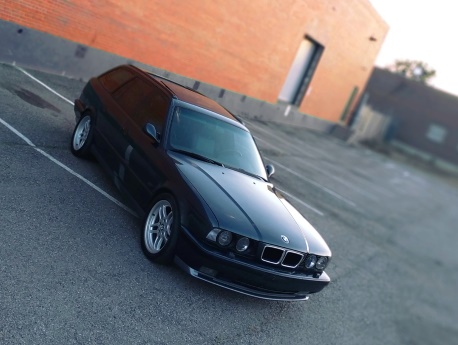 The Orinoco color may show as dark green, blue, gray or black depending on lighting!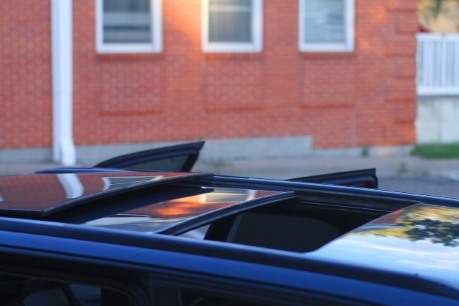 Dual Sunroof with Roof Rails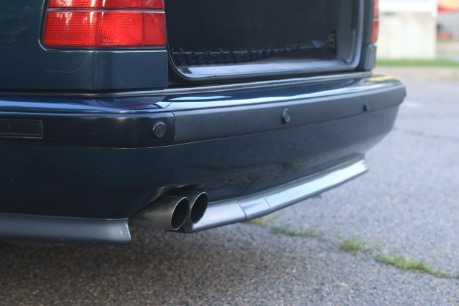 Rear Parking Sensors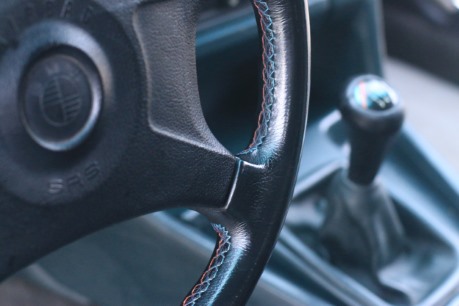 M steering wheel with 6-speed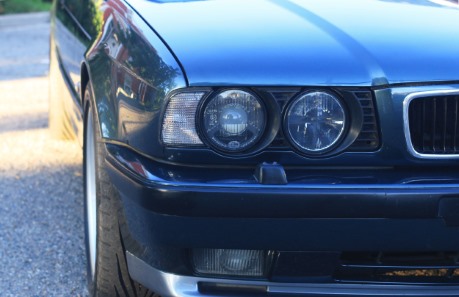 Headlight Washers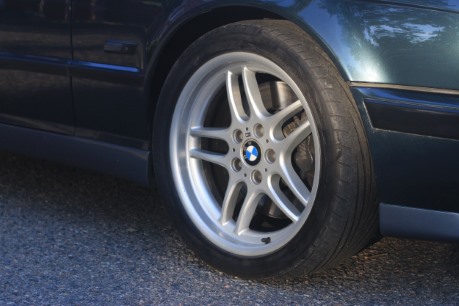 18" M-Parallel Wheels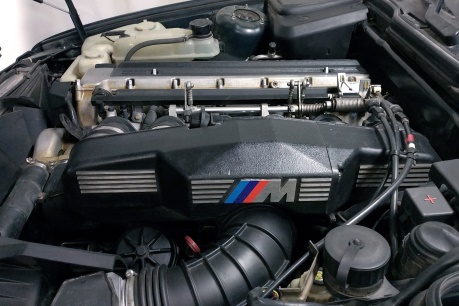 The beautiful S38B38 M Engine
Here are some of the best Motorsport accessories available on Amazon:

Here are some of the best products available on Amazon for auto care:

A few selected accessories... that little shop vac is awesome!